Theresa Podrebarac, MD, MSc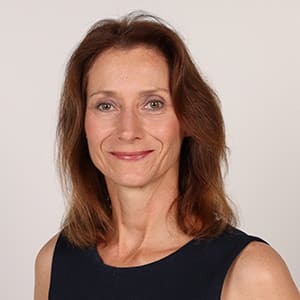 Introduction | SVP, Clinical Development, Research & Development, Horizon Therapeutics USA, Inc.
THERESA PODREBARAC, MD, MSc is a physician scientist with extensive development expertise in the biotech industry. At Horizon Therapeutics, Dr. Podrebarac leads the clinical development function dedicated to bringing medicines for rare, autoimmune, and severe inflammatory diseases to patients. Prior to Horizon, Dr. Podrebarac served as chief medical officer at three biotech companies focusing on rare diseases and gene therapy. She was also vice president, immunology clinical development at AbbVie where she helped develop approved therapies for psoriasis, Crohn's disease, atopic dermatitis, and rheumatoid arthritis. At Biogen, she championed the development of several compounds in early development that became first in human trials and has had multiple filing experiences in multiple sclerosis and rheumatoid arthritis. Dr. Podrebarac holds a MSc in immunology from the University of Ottawa, an MD degree from Western University and was a postdoctoral fellow in immunology at Harvard University. She was board certified in Internal Medicine and Rheumatology.